Main
"Radiophysics and electronics" (RPE) is a reviewed quarterly scientific journal of the National Academy of Sciences of Ukraine.
The certificate of state registration of a printed matter: КВ № 15017-3889ПР of 16.03.2009.
The articles of RPE cover current problems of radiophysics and electronics, they contain results of fundamental and applied research, describe developed research methods, equipment and practical use.
The journal RPE is intended for specialists working in radiophysics and electronics as well as for PhD and senior students.
ISSN 2415-3400 (Online)
ISSN 1028-821X (Print)
Abbreviated key title: Radiofiz. Elektron.
DOI: https://doi.org/10.15407/rej
Website: http://re-journal.org.ua
Language: Russian, Ukrainian, English
Founders: The National Academy of Sciences of Ukraine
O. Ya. Usikov Institute for Radiophysics and Electronics of the National Academy of Sciences of Ukraine
Publisher: O. Ya. Usikov Institute for Radiophysics and Electronics of the National Academy of Sciences of Ukraine
CURRENT ISSUE
Volume 23, №4 (2018)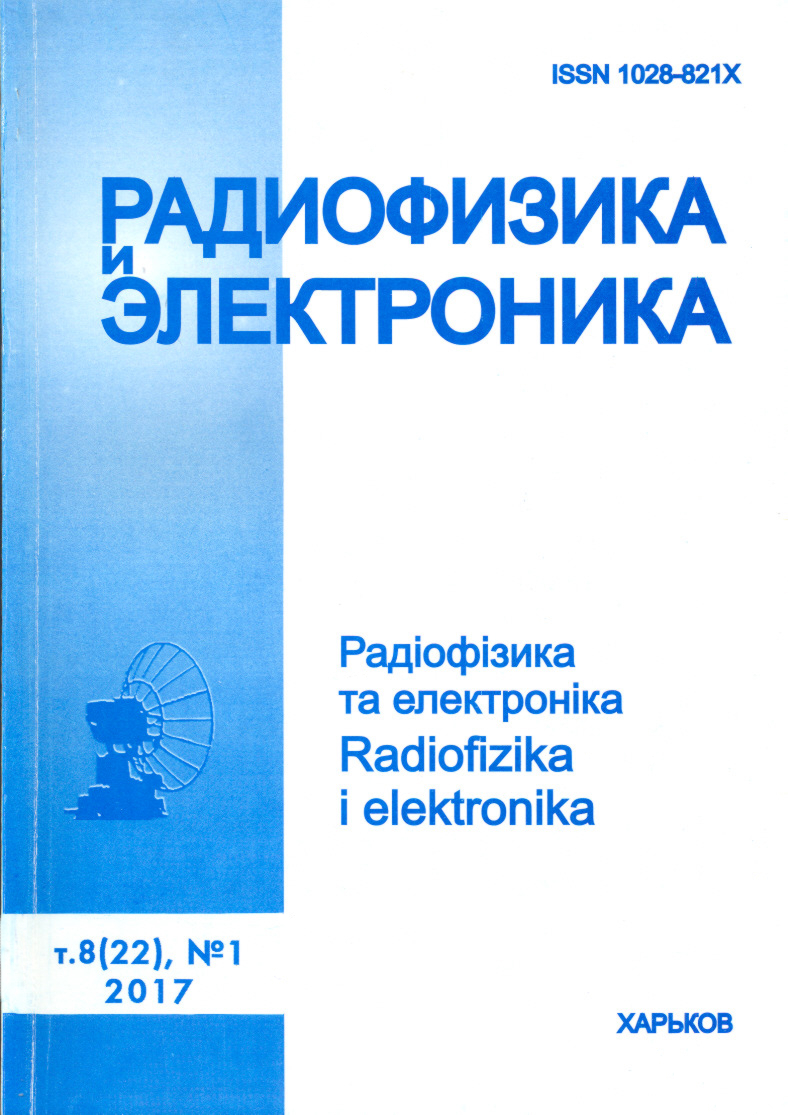 Radiofiz. elektron. 2018, 23(4)
DOI: https://doi.org/10.15407/rej.2018.04